CONTRIBUTING TO YOUR
ENERGY INDEPENDENCE
PRESENTATION OF VERGNET COMPOSITE
Vergnet oversees the whole of the production of the wind turbine blades that equip all Vergnet wind turbines and monitors its product throughout its life cycle.
Since 1998, thanks to a high level of technical expertise and specialisation in high-performance composites, the Servian site, located south of France, has been developing large blades for wind turbines, using the vacuum infusion technique, which makes it possible to standardise manufacture while ensuring a high quality and reducing the weight of the parts. 
In nearly 25 years, its teams have produced more than 2,000 blades ranging from 6 to 30 metres in length, used 500 tonnes of infused resin and shipped 2,000 tonnes of composite from the workshops. In addition to this production activity, the Servian site also boasts recognised expertise in the inspection and repair of blades all over the world.
With its unique know-how and recognised areas of specialist expertise (vacuum infusion and structural bonding), the Servian site branched out in 2016 into other areas such as the nautical industry, delivering structural parts for two of the largest luxury catamaran manufacturers in the South of France.
Today, we have a workforce of about 10 employees.
Vergnet Composite has been ISO 9001-certified since 2002 and ISO 14001-certified since 2021.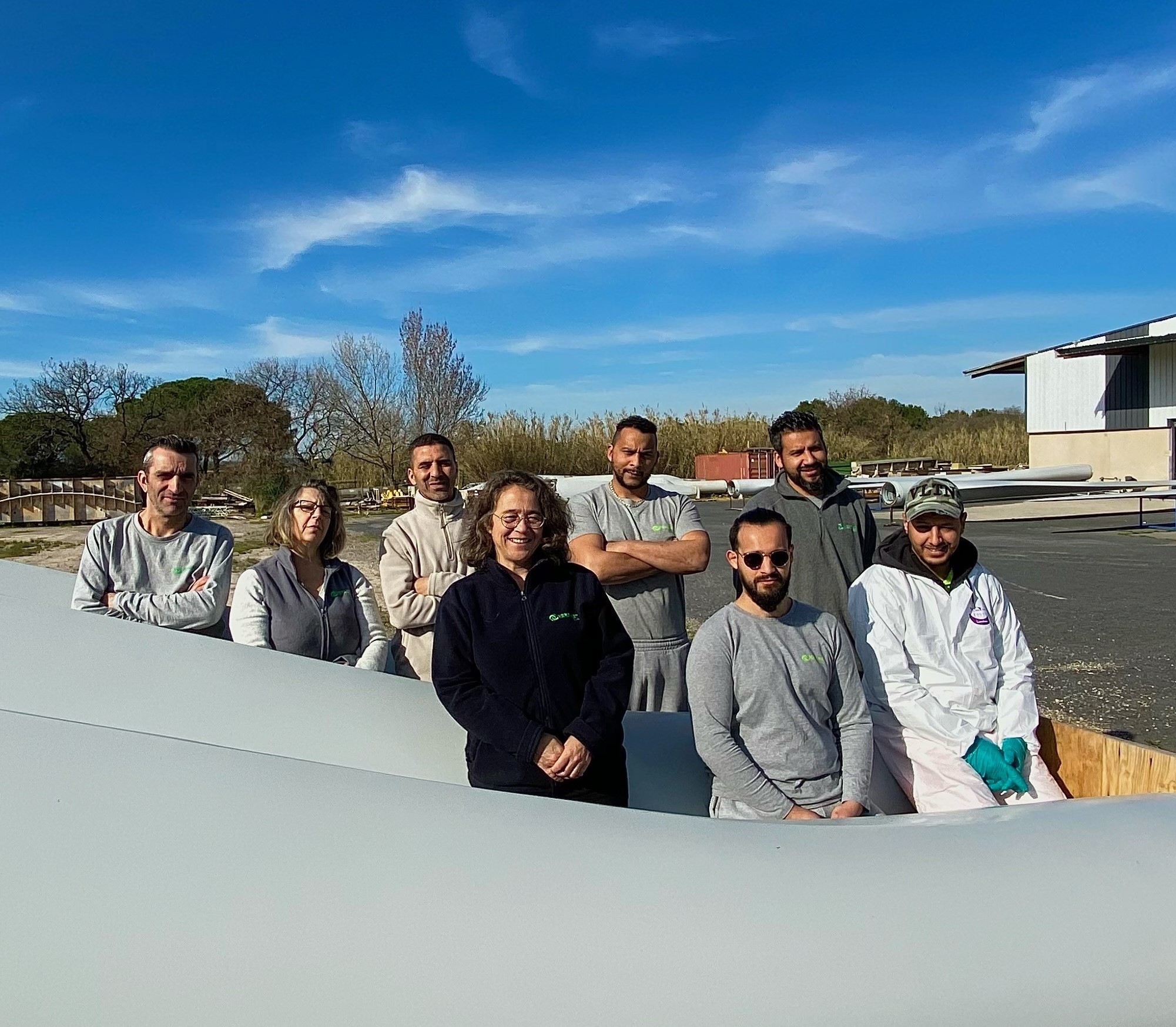 OUR DIFFERENT BUSINESS SEGMENTS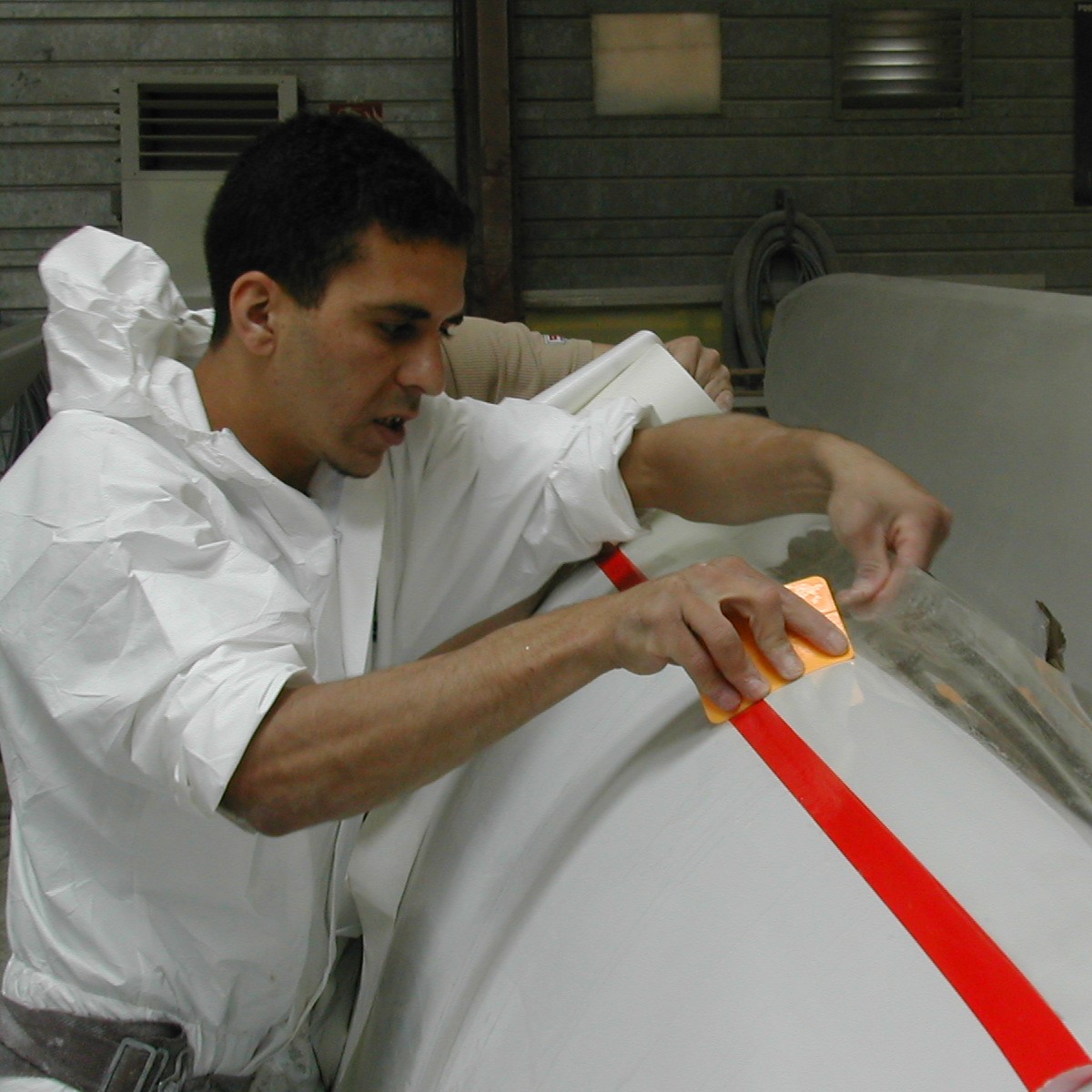 PRODUCTION OF WIND
TURBINE BLADES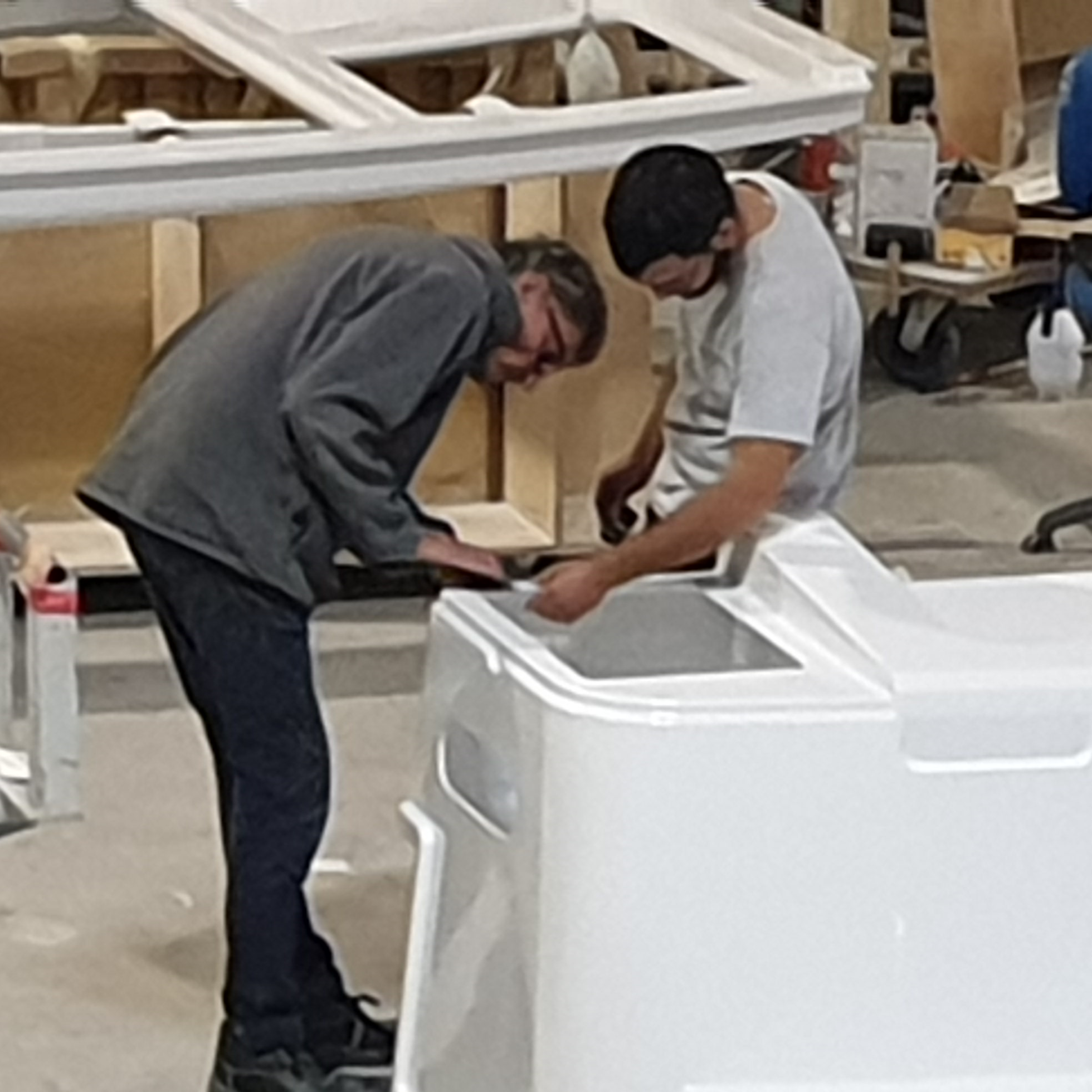 PRODUCTION OF
NAUTICAL PARTS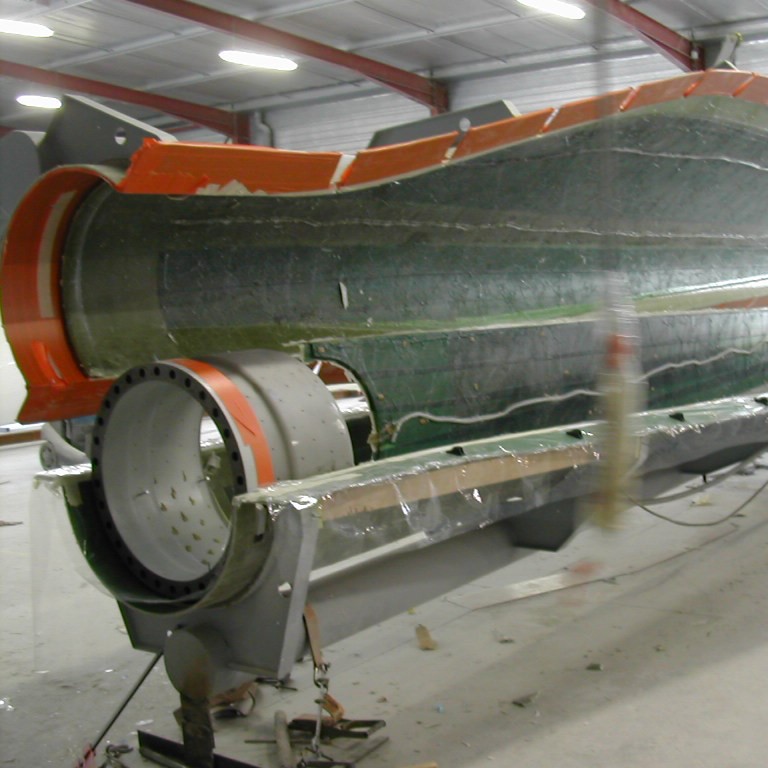 MANUFACTURE OF
MOULDS AND TOOLS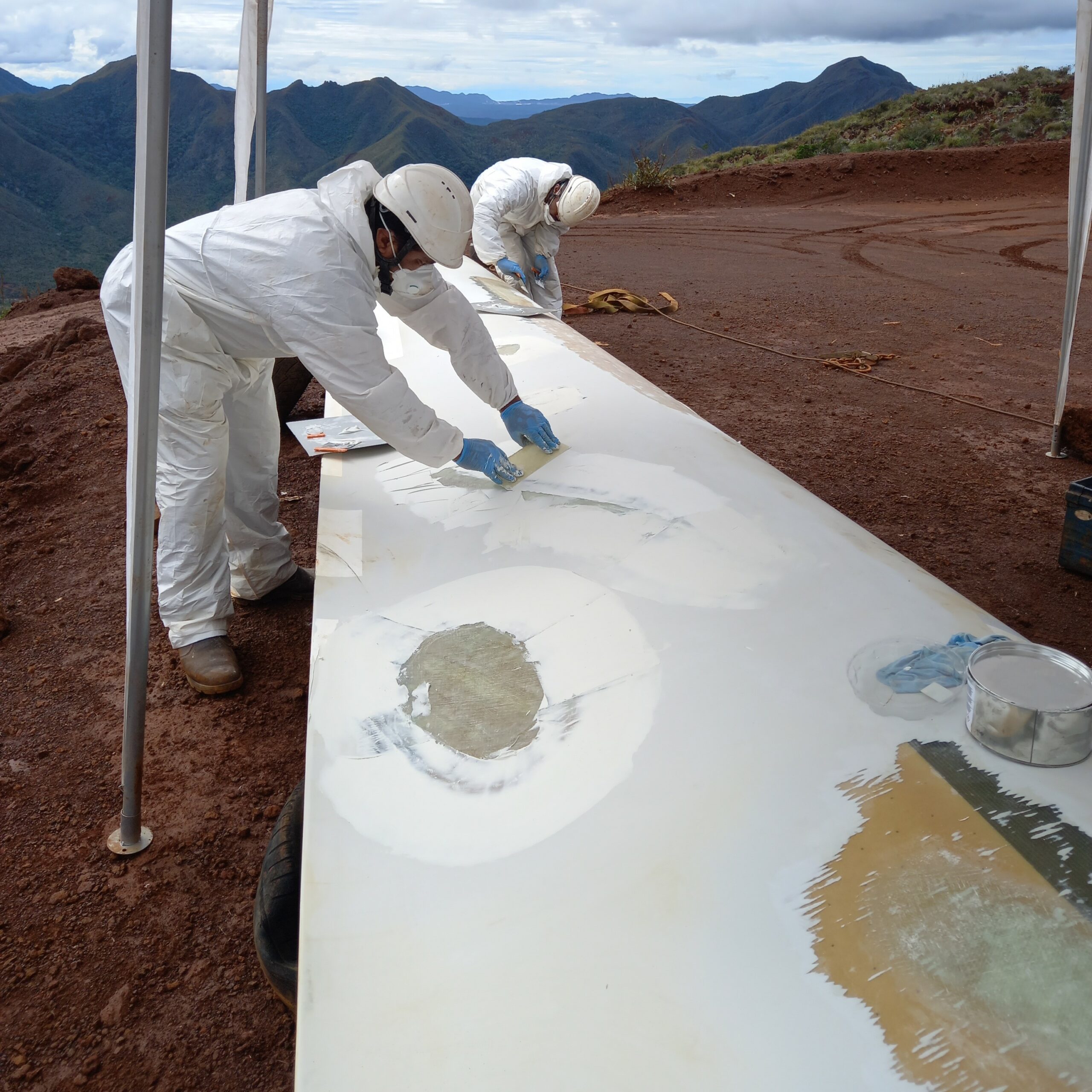 ON-SITE BLADE
MAINTENANCE
Telephone
+33 611 52 32 94
Fanny BALAS
Email
f.balas@vergnet.com
Responsable de site
Address
PAE La Baume, 3 impasse Louis Lumière, 34290 SERVIAN – France