BUILDING YOUR ENERGY INDEPENDENCE
THROUGH THE HYBRID SYSTEM
Lowering energy costs in locations with high diesel prices
Maximising renewable energy production
Ensuring network stability
Years of experience in implementing hybrid projects on low capacity grids have led us to develop and patent an innovative hybrid solution: THE HYBRID WIZARD™.
HYBRID WIZARD™: a system developed by VERGNET that controls all electricity producers in real time, maximising the share of renewable energy injected into the grid. Wind, solar, battery and diesel power, capable of integrating all energy combinations :
The HYBRID WIZARD™ makes available the maximum of the resources available at any given time.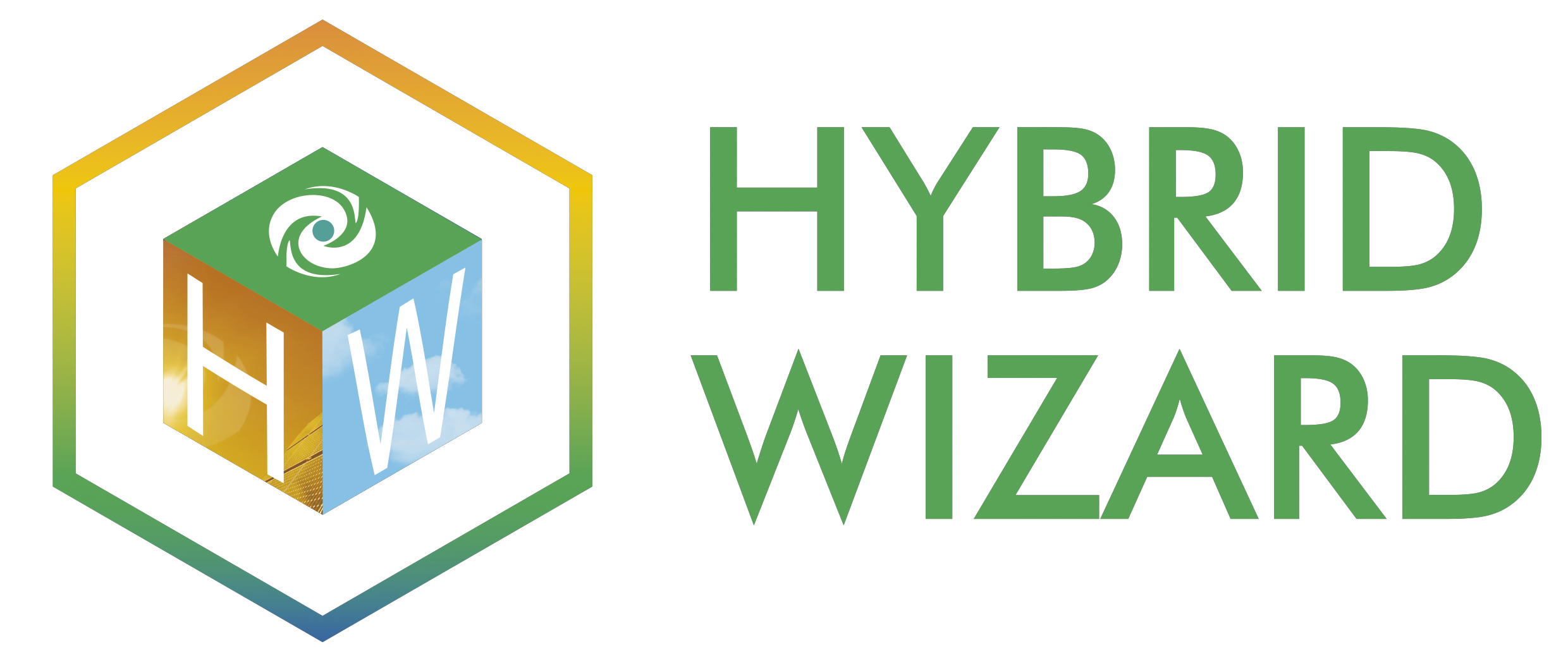 The Hybrid Wizard quantifies the power requirement expressed on the grid and controls the equipment and generators accordingly. The Hybrid Wizard™ thus generates calculations used for the electrical commands to be dispatched to all equipment and generators. These will then increase or decrease the electrical power they generate.
By doing so, the Hybrid Wizard™ optimises the integration of renewable energy into the grid in real time. This has the effect of lowering the consumption of diesel generators and therefore the price per kWh. All this is done in compliance with electrical criteria ensuring the safety of people and infrastructure.
The Hybrid Wizard™ also has other features:
I It controls the grid connections of renewables infrastructure and diesel generators
I It ensures the protection of diesel generators by monitoring their optimal operating mode
I It manages the spinning reserve of diesel generator units
I It monitors and reacts to production shortfalls of renewable power.  
Decrease the cost per kWh
Significantly decrease the fuel consumption
Grid security and stability enhancing
Reduction of CO2 emissions